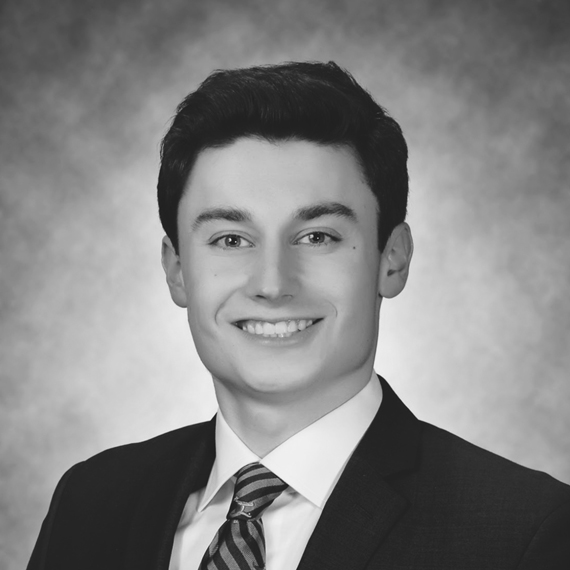 Will Jacob
Wealth Management Associate
Joined RMB
July 2021
Education
BA in Economics, DePauw University

Accreditations
Previous Experience
Co-President, DePauw Consulting Group
Student Director, DePauw Sustainability Leadership Program
Financial Analyst, DePauw Investment Group
Bio
Will joined RMB as a wealth management associate in July 2021 after graduating from DePauw University with a degree in economics. At DePauw, Will helped clients reach financial and business targets as co-leader of the Consulting Group. He also proposed, secured funding, and implemented a reusable carry-out container process as the student director of the campus sustainability program, resulting in the elimination of over 250,000 disposable meal containers from landfill and saving DePauw $65,000 in one year. During his junior year, Will participated in an international business and government program through the University of Freiburg, traveling throughout Europe and studying international markets.
At RMB, Will enjoys meeting with and interacting with clients. He is currently pursuing the CERTIFIED FINANCIAL PLANNER ™ (CFP®) designation through the American College of Financial Services' CFP® Certification Education Program. 
In his free time, Will enjoys reading, weight training, nature, travel, and mentoring youth.