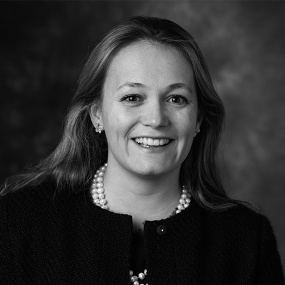 Margot Bunn
V.P., Relationship Manager, Family Office Services
Joined RMB
November 2018
Education
AB in Religion, Bowdoin College
MBA, University of Virginia Darden School of Business

Accreditations
Previous Experience
J.P. Morgan Private Bank, V.P., The Philanthropy Centre
Bio
Meg joined RMB Capital in 2018, bringing a decade of experience in philanthropic and wealth planning. Prior to RMB, Meg held various positions at J.P. Morgan Private Bank, the most recent of which was as vice president of The Philanthropy Centre. In this position, she worked with ultra-high-net-worth individuals and families to execute their philanthropic strategies and was responsible for J.P. Morgan's $1.2 billion donor-advised fund.
At RMB, Meg continues to work with individuals and families on complex wealth planning matters. In addition to her role as relationship manager, Meg serves as the team's philanthropic advisor, partnering with clients on their giving strategies, succession planning, mission development, and other long-term planning issues.
Meg earned her AB in Religion from Bowdoin College and her MBA from the University of Virginia Darden School of Business. She is also a CERTIFIED FINANCIAL PLANNER™ professional.
News & Insights featuring Margot Bunn: