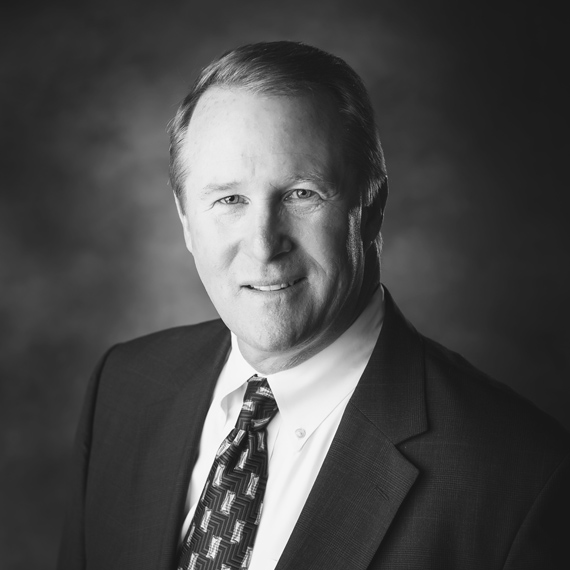 Jeffrey L. Bryden
S.V.P., Portfolio Manager
Joined RMB
October 2018
Education
BS in Finance and Economics, Ball State University

Accreditations
Affiliations
Western Golf Association/Evans Scholars Foundation, Trustee, Board of Governors, Director, and Past Chairman of the Investment Committee
Scottish Rite, NMJ, Active Member of Supreme Council, Chairman Investment Committee
Wisconsin Masonic Home, Past Chairman of the Board
Blue Mound Golf and Country Club, Past Board Member and President
Previous Experience
JB Investment Management LLC, President and Chief Investment Officer
Campbell Newman Asset Management, Inc., Director of Fixed Income
Reinhart, Mahoney & Bryden Capital Management, Partner, Director of Fixed Income
National Investment Services of America, Inc. (NISA), V.P. Senior Portfolio Manager
M&I Investment Management Corp., V.P. Portfolio Manager
Bio
Mr. Bryden graduated magna cum laude with a Bachelors of Science Degree from Ball State University in 1978, with degrees in both Finance and Economics.
Upon graduation, he accepted a position with M&I Investment Management Corp. as its first portfolio manager dedicated to managing fixed income portfolios. In 1983, he accepted a senior portfolio management position with National Investment Services Of America, Inc. (NISA) and led the fixed income portfolio management efforts during the firm's national rollout of its dedicated and immunized fixed income strategies. In total, Mr. Bryden was responsible for over $6 billion in fixed income assets including a single $3.4 billion portfolio.
In 1991, NISA was transitioned to new management and Mr. Bryden initiated the formation of a new quantitatively based fixed income product and strategy within Fiduciary Management of Milwaukee.
In 1995, the fixed income business was purchased by Mr. Bryden and merged into Reinhart, Mahoney & Bryden Capital Management, where bond assets grew to over $650 million. In 2001, a corporate restructuring allowed Mr. Bryden to re-establish and further expand his business under Campbell Newman Asset Management, Inc., where he grew the fixed income assets under management to exceed 60% of the firm's total assets.
In 2008, Mr. Bryden founded JB Investment Management in order to establish and develop a team of experienced investment professionals dedicated to providing specialized expertise and customized investment-grade fixed income strategies together with passive index-based equity strategies. In 2018, the JB Investment Management team joined RMB Capital and became part of RMB Asset Management.
Mr. Bryden's charitable activities included serving on the Board of Governors, Director, Chairman Investment Committee of the Western Golf Association/Evans Scholars Foundation. He is currently serving as Trustee of the Evans Scholars Foundation. As an Active Member of the Scottish Rite NMJ he serves on the Administrative Council and Chairman of the Investment Committee. In addition, he is a past Treasurer of the Wisconsin Scottish Rite and Foundation, past Chairman of the Board of the Wisconsin Masonic Home, past Board member of the MDA Black & Blue Ball, and past Board Member and President of Blue Mound Golf and Country Club.
News & Insights featuring Jeffrey L. Bryden: