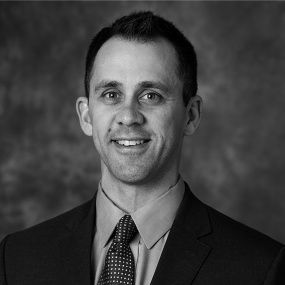 Jonathan G. Rigano
S.V.P., Portfolio Manager
Joined RMB
October 2018
Education
BBA in Marketing, University of Wisconsin – Milwaukee
MS in Financial Analysis, University of Wisconsin – Milwaukee

Accreditations
Affiliations
CFA Institute, Member
CFA Society Milwaukee, Member
Previous Experience
JB Investment Management LLC, Chief Compliance Officer, Vice President and Portfolio Manager
Pennant Management, Inc., Vice President and Portfolio Manager
Bio
Mr. Rigano is a graduate of the University of Wisconsin Milwaukee, where he earned a Bachelor of Business Administration degree in 1997 and a Master of Science degree focused on Financial Analysis in 1999. He has been a CFA Charterholder since 2006.
Over the past two decades, Mr. Rigano has been responsible for the implementation and execution of various investment grade fixed income strategies, including both Core Taxable and Tax-exempt securities. He also successfully managed a top-ranked limited duration U.S. Government bond mutual fund before joining JB Investment Management at its inception in 2008.
In his position, Mr. Rigano shares responsibility for the management of our investment strategies, market research, and securities trading. He has served as an investment manager for a number of financial institutions and corporate investment committees. His investment experience includes managing portfolios for pension funds, municipalities, foundations, profit sharing plans, self- insurance trusts, workers compensation pools, and high-net-worth individuals.
In 2018, he joined RMB Capital when the JB Investment Management team became part of RMB Asset Management.
News & Insights featuring Jonathan G. Rigano: