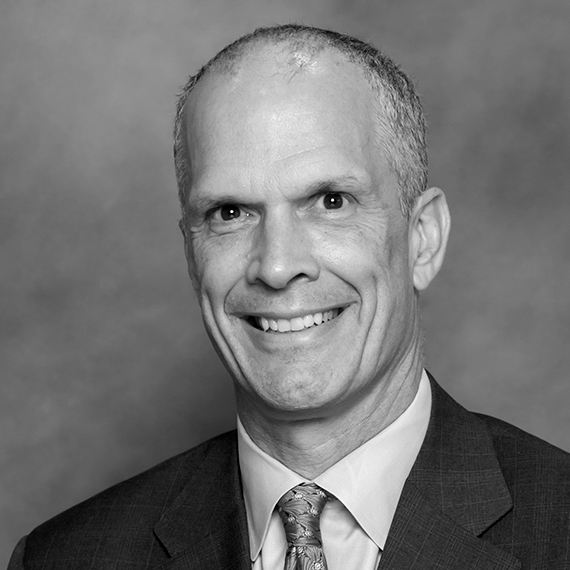 Jeffrey C. Pearsall
Partner, Managing Director of Family Office Services
Joined RMB
April 2005
Education
BA in English Literature, Colgate University
MBA, Kellogg School of Management at Northwestern University

Accreditations
Previous Experience
UBS Financial Services, Vice President - Investments
Chicago Corporation, Investment Advisor/Portfolio Manager
Bausch & Lomb, Director of Sales & Marketing - Eyewear Division (Latin America & Caribbean)
SC Johnson, Brand Manager
Bio
Jeff spent the first 12 years of his professional career in sales and brand management at SC Johnson and Bausch & Lomb. In 1993, he began his financial services career as a portfolio manager before moving to Paine Webber, and subsequently UBS Financial Services. In 2004, Jeff merged his business with Dick Burridge, Jr. and the team that went on to form RMB Capital the following year.
Jeff's enthusiastic support for the transition to an independent platform was based on the belief that he would be able to deliver a deeper and more flexible array of services to his clientele. His responsibilities at RMB have included senior advisor, director of wealth management and, currently, managing director of Family Office Services. Jeff also sits on the Executive Committee of RMB.
Jeff completed his undergraduate studies at Colgate University and his graduate work at the Kellogg School of Management at Northwestern University. He also earned the CERTIFIED FINANCIAL PLANNER™ certification and is a Certified Investment Management Analyst. He is a former member of the Board of Directors for the Alliance for the Great Lakes, the Ethics Committee of the Investment & Wealth Institute® (formerly IMCA), the Investment Committee of Sacred Heart School in Chicago, and the Board of Directors for The Old Town School of Folk Music. Jeff enjoys sending time with his family, speaking Spanish, and all kinds of sports.