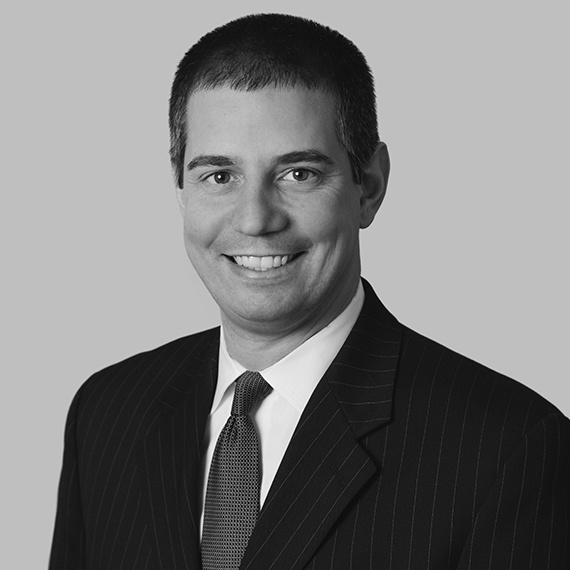 Dan Matola
Partner, Senior Relationship Manager, Family Office Services
Joined RMB
November 2017
Education
BBA in Finance, University of Wisconsin-Whitewater
Applied Investments Program, University of Wisconsin-Whitewater

Accreditations
Affiliations
ProHealth Care, Board of Directors (Treasurer), Chairman of Finance & Investment Committee, & Quality & Safety Committee Member
BrightStar Wisconsin Foundation, Inc., Treasurer & Investment Committee Member
Gillette Pepsi Companies, Inc., Board of Directors & Compensation Committee Member
Previous Experience
Jacobus Wealth Management, Inc., President and Chief Investment Officer
Bio
Dan joined RMB Capital in 2017 when Jacobus Wealth Management (JWM) combined with RMB. Dan launched his career in 2002 at JWM, where he gained 15 years' experience working with ultra-high-net-worth families as a client relationship manager. Most recently, he served as JWM's president, chief investment officer, and chairman of the investment committee. In these roles, Dan was responsible for setting organizational strategy, overseeing the firm's investment advisory and wealth management functions, and leading the portfolio management process. 
At RMB, Dan is responsible for client relationship management, including involvement in the strategic financial planning and investment advisory aspects of complex family situations. In this role, Dan works closely with clients' other trusted advisors to develop a coordinated approach to their needs. He also serves on the firm's Real Estate and Private Equity investment sub-committees. Dan was invited to become a partner of the firm in 2020. 
Dan earned his bachelor's degree in business administration from the University of Wisconsin-Whitewater and participated in the university's Applied Investments Program. Dan is a CFA charter holder and a member of the CFA Society of Milwaukee. He serves as the treasurer on the Board of Directors, Chairman of the Finance & Investment Committee, and member of the Quality & Safety Committee for ProHealth Care. He is also on the Board of Directors and Compensation Committee of the Gillette Pepsi Companies and is treasurer and an Investment Committee member for the BrightStar Wisconsin Foundation.
In his free time, Dan enjoys playing golf, listening to music, and supporting his local sports teams. 
News & Insights featuring Dan Matola: