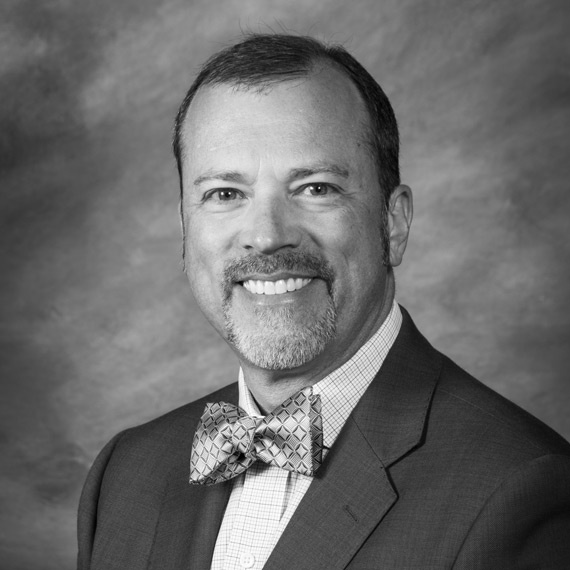 Terrence M. LaBant
S.V.P., Director of Wealth Strategy
Joined RMB
September 2018
Education
BA in Political Science, John Carroll University
JD, Northwestern University School of Law

Accreditations
Affiliations
Juris Doctor
Law License, State of Illinois
Previous Experience
Calamos Wealth Management, Vice President, Senior Wealth Strategist
Ostrow Reisin Berk & Abrams, Director of Tax and Wealth Strategy Practice Groups
Fuchs & Roselli, Ltd., Partner of Trusts and Estates Practice Group
Terrence M. LaBant, Attorney at Law, Partner of Trusts and Estates Practice
Ungaretti & Harris LLP., Partner of Trusts and Estates Practice Group
Bio
Terry joined RMB Capital in 2018, bringing over 27 years of financial, tax, compliance, and wealth transfer planning experience. Most recently, Terry served as vice president and director of wealth strategy services at Calamos Wealth Management, served Calamos Family Partners on strategic matters, and spearheaded the formation as director of Calamos Private Trust.
Terry's earlier experience includes leading the tax practice at Ostrow Reisin Berk & Abrams, serving as partner of the trust and estate practices at Fuchs & Roselli, Ltd. and Nixon Peabody LLP (formerly Ungaretti & Harris LLP.), and founding a trust and estate planning practice, Terrence M. LaBant, Attorney at Law. His practice included the multi-generational distribution of wealth for entrepreneurs, professionals, executives, and their families, as well as a significant practice representing public and private charities.
At RMB, Terry works with our Family Office Services and Wealth Management practices. In his role, he offers thought leadership and spearheads advisor training and client services related to wealth transfer, income tax, business succession, financial planning, executive compensation, asset protection, and charitable giving strategies.
Terry earned his B.A. in Political Science at John Carroll University, and his Juris Doctorate from the Northwestern University School of Law. He has toured most of the country by motorcycle, including an 1,100 mile round-trip in 24 hours to enjoy Memphis barbeque. He recently earned his private pilot certificate and looks forward to touring the country again by air.
News & Insights featuring Terrence M. LaBant: