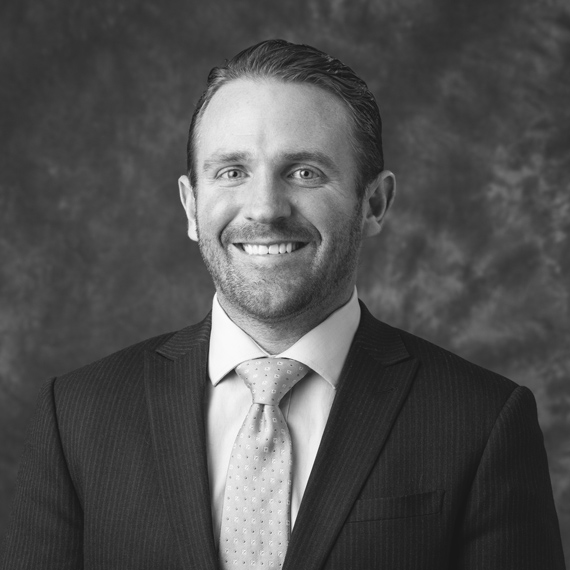 Chris Tarkowski
V.P., Wealth Advisor
Joined RMB
January 2019
Education
BBA in Management, Davenport University
MBA in Management, Western Michigan University

Accreditations
Affiliations
Hands Up Foundation, Board of Directors
Corporal Christopher Kelly Willis Foundation, Board of Directors
Previous Experience
Zhang Financial, Associate Vice President, Client Services
Greenleaf Trust, Trust Relationship Officer
Chestnut Exploration Partners, Inc., Senior Broker
Energy Securities, Inc., Registered Representative
JP Morgan Chase & Co., Personal Banker
United States Marine Corps, Combat Engineer
Seelye Automotive Group, Sales Consultant/Manager
Bio
Chris joined RMB Capital in January 2019 as a vice president, wealth advisor. He provides wealth management services to a wide range of high-net-worth clients in Michigan, Indiana, Ohio, Tennessee, Florida, Pennsylvania, and Nebraska.
Prior to joining RMB, Chris was a senior manager at Zhang Financial in Portage, Michigan, and has held numerous other professional positions throughout his financial services career, beginning in 2005 at JP Morgan Chase.  
Prior to pursuing his business degree, CFP, and MBA, Chris served in the United States Marine Corps, where he did two tours in Iraq as a combat engineer and .50 caliber Machine gunner.  
In his spare time, Chris sits on the boards of two local nonprofits: the Corporal Christopher Kelly Willis Foundation and the Hands up Foundation.
He enjoys skiing, playing guitar, and, most of all, spending time with his daughter.